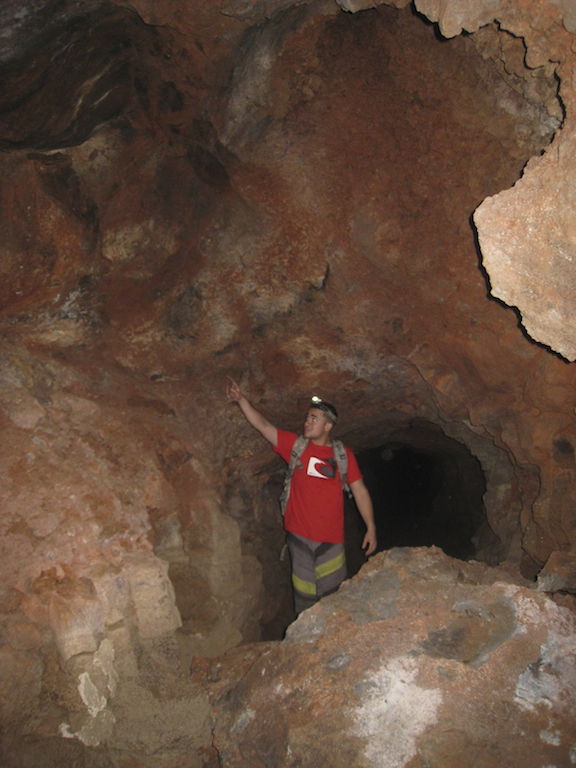 Every once in a while, we will go on an adventure but end up getting way more than we bargained for.  We stumbled upon Oahu's underworld.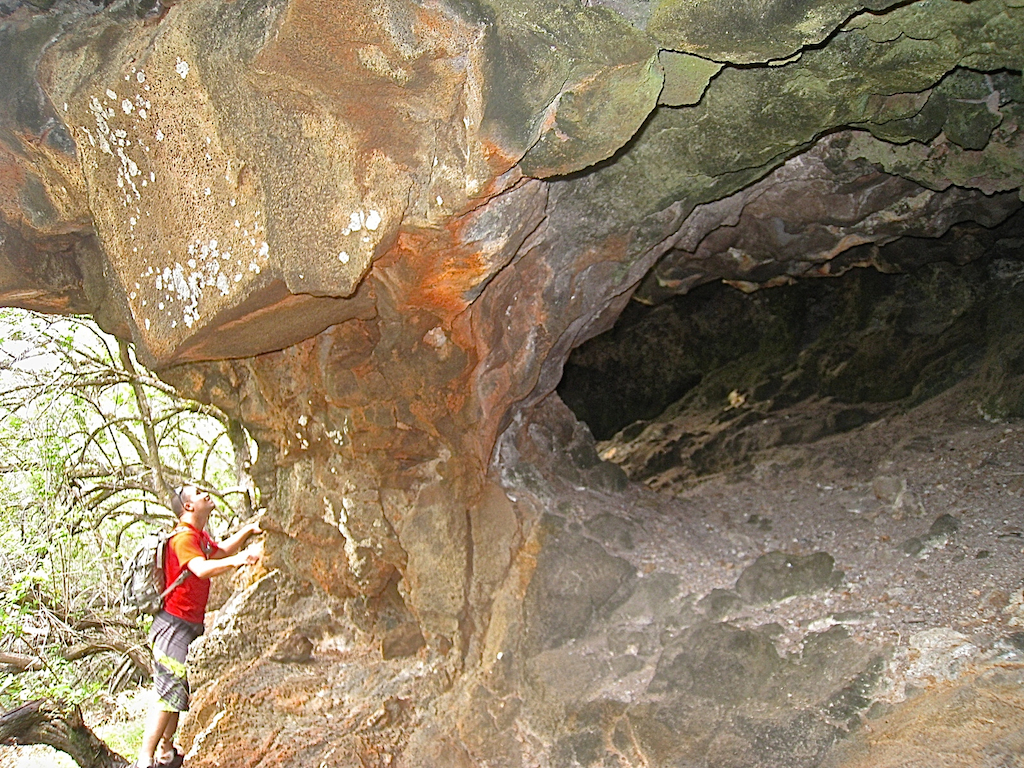 The trail is known as Waimalu or McCandless Ditch Trail and is located above Pearl Ridge off of Onikiniki Place.  The trail head is on the left side of the street, just before the gated community at the top of the road.  Although this hike seems easy, others have vanished without a trace in these hills (John Parsons 2008 & Moke Pua 2015).  So be careful!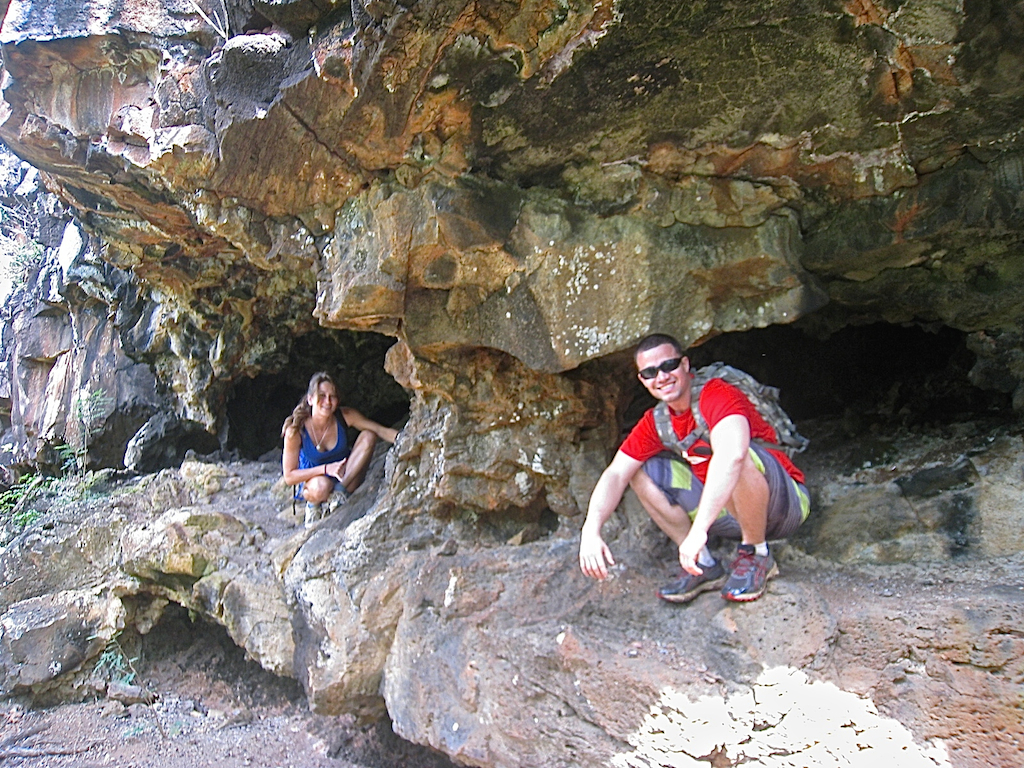 We had heard rumors that there were caves back in these hills.  So we packed our funderwear and set out to hopefully find and explore them.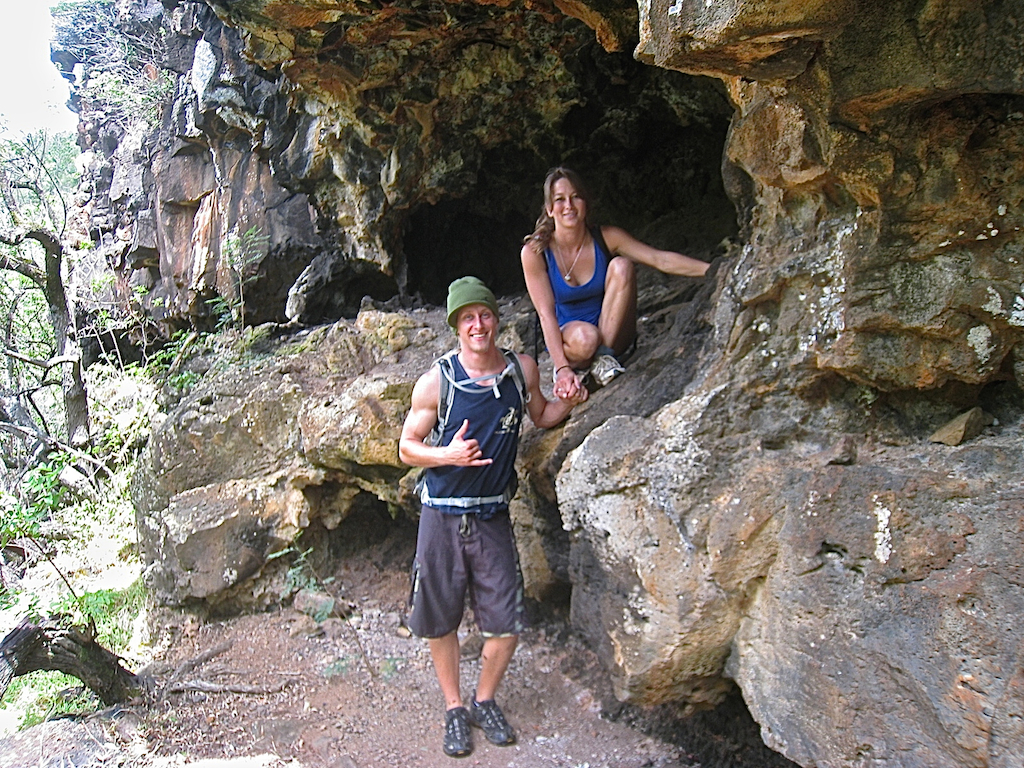 As we had no idea where the caves were or what their entrances looked like, we were immediately drawn to every little nook and cranny we saw along the way.  Most of the more obvious looking crevasses turned out to just shallow indentations in the cliffside.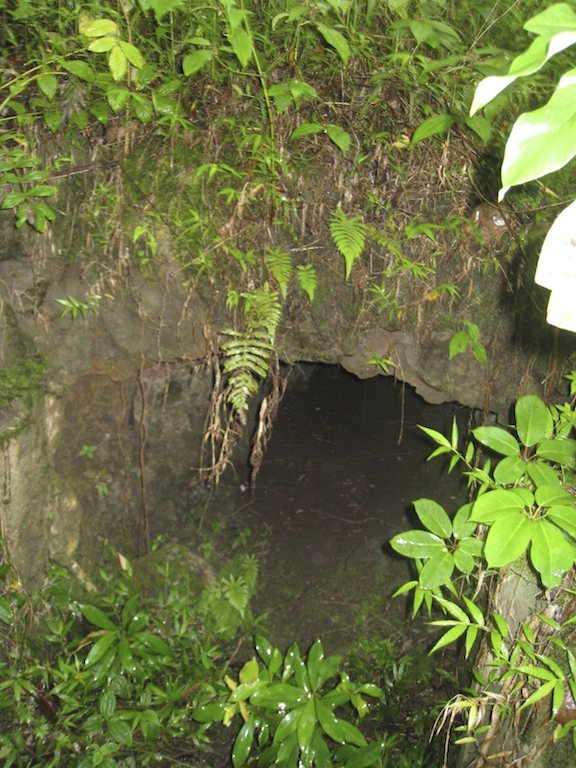 As we continued down the trail, we eventually came across the inconspicuous cavern. We did not notice any marking of obvious landmarks around it.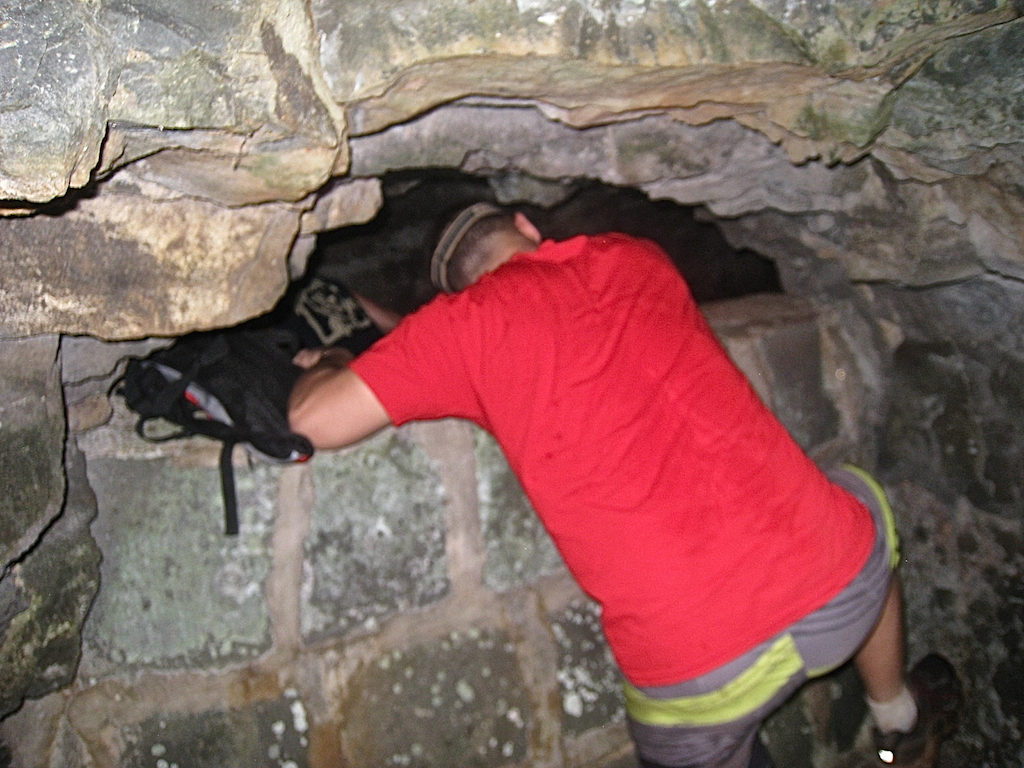 As we ducked down to go in, we noticed the entrance had nearly been walled off.  Luckily there was just enough space for us to squeeze through and get in.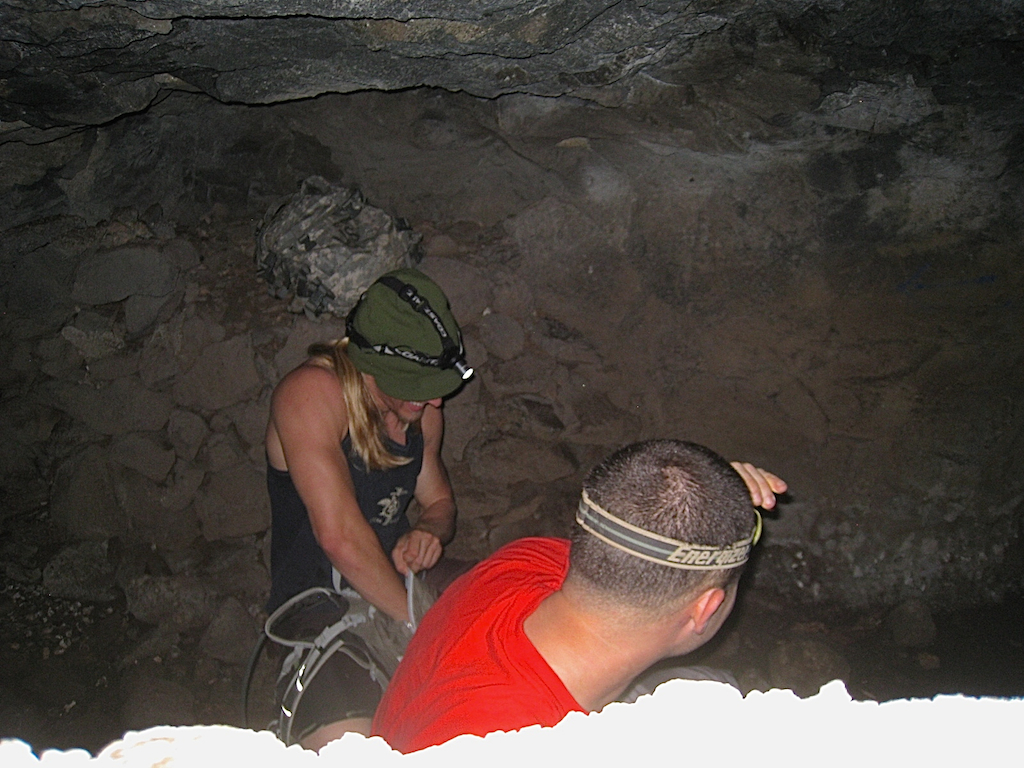 It was pitch-black inside.  We could hear the small squeaks mice off in darkness.  We quickly reached for our flashlights to investigate the area.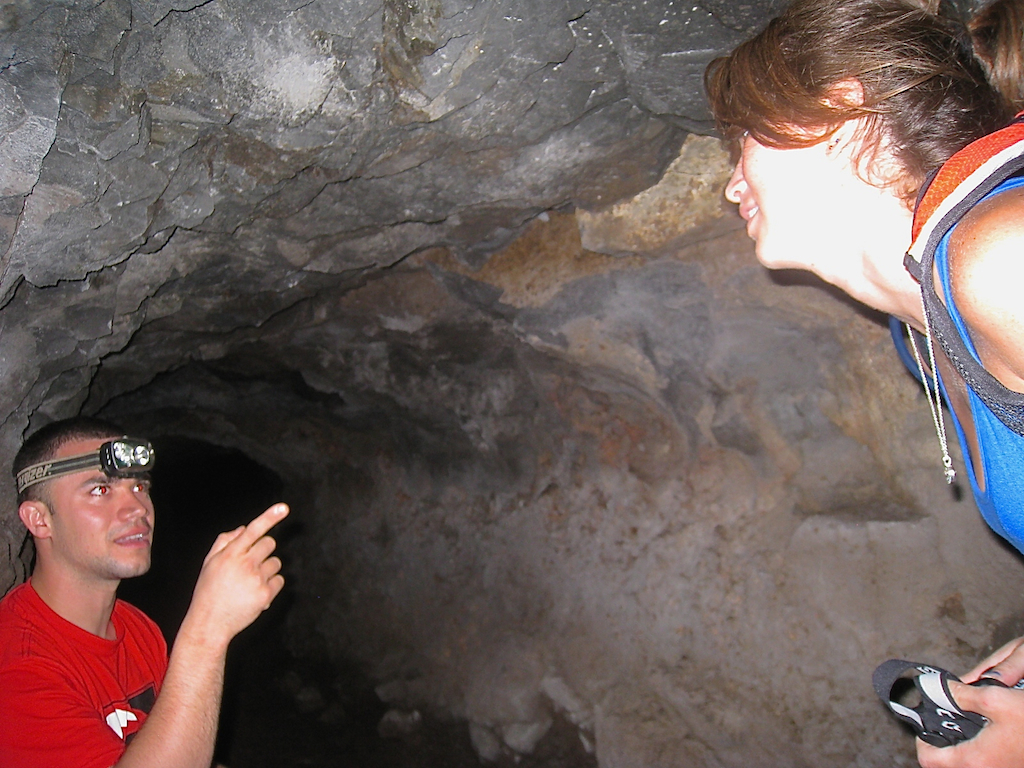 As we looked around with our lights, we came to realize that the "cave" was actually a man made tunnel.  We did not know which way to go. We could either follow the tunnel further inland, or explore it back towards the direction we hiked from (towards the ocean).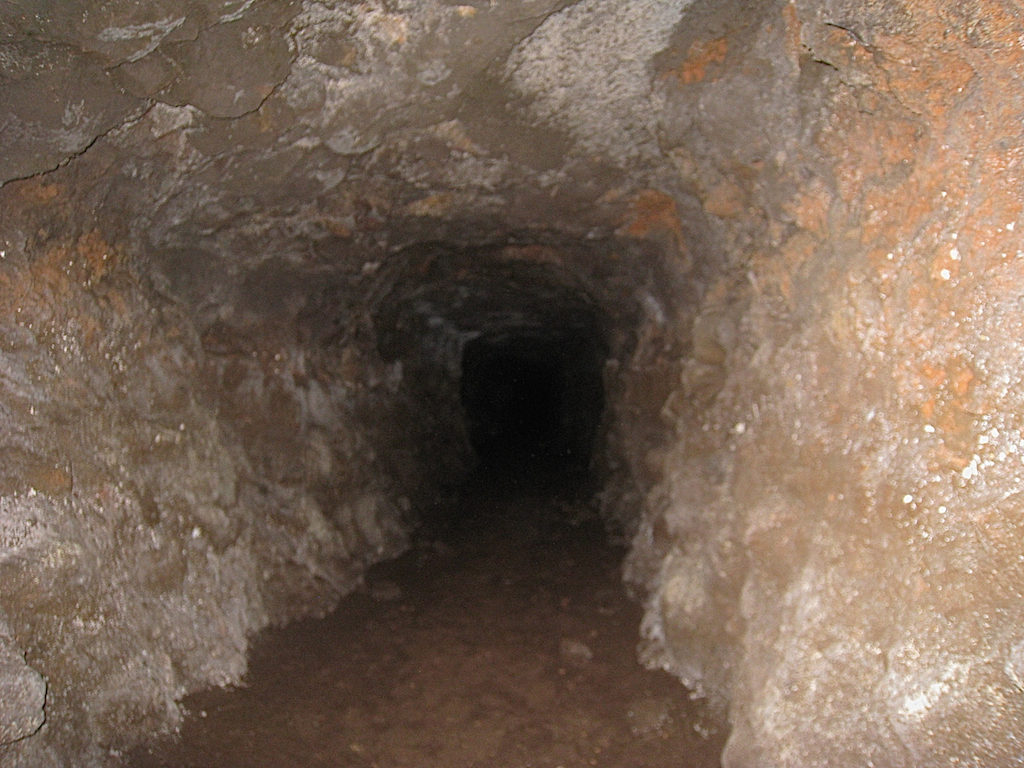 Since we had no clue how long this tunnel was, we though we would start by going back towards the ocean.  In some areas the floor was quite muddy and are feet would just sink in.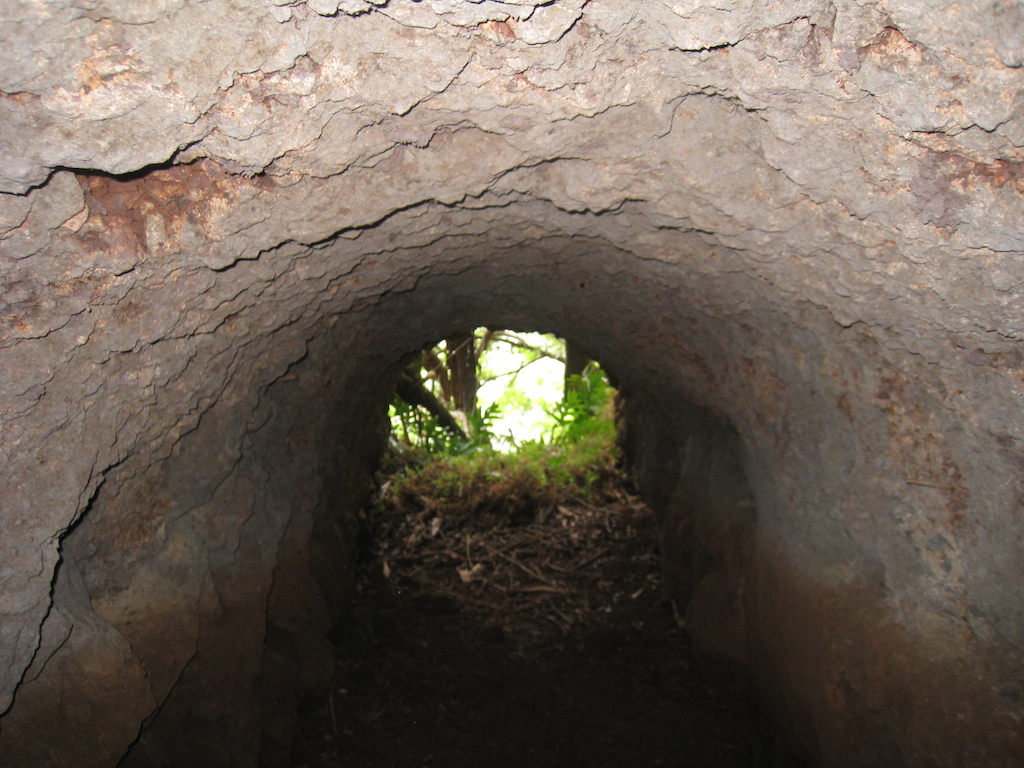 As got a few hundred feet into tunnel, we ran into another entrance/exit.  How did we miss it while we were hiking in?  Oddly enough we felt relieved to know that there was at least another exit and encouraged to continue on.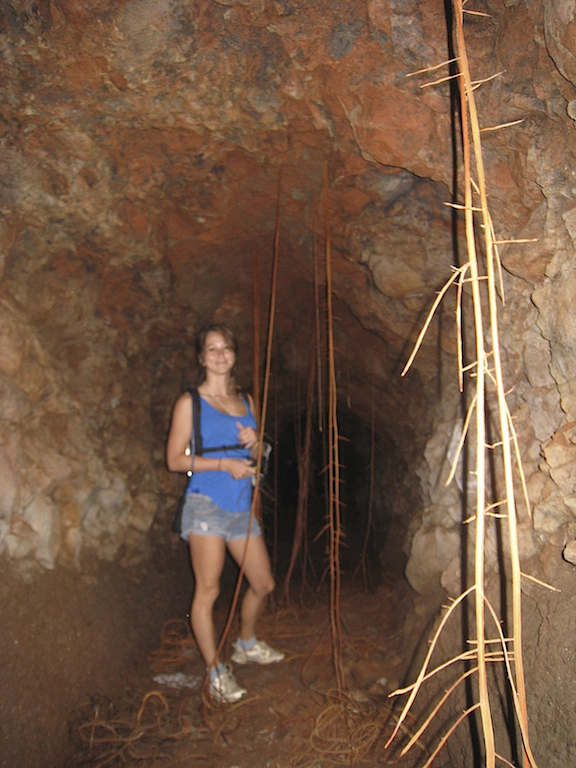 Going deeper still, we began running into a root system from the forest above.  I didn't know if this was a good or a bad sign.  From one side, we thought the roots might help hold the mud walls together and prevent erosion, but from another side we thought the ceiling might getting thinner and potentially weaker above us…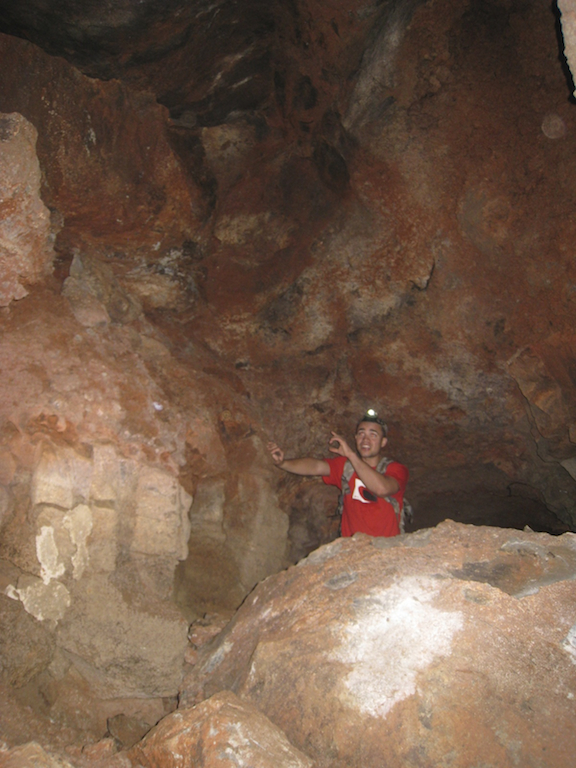 We eventually reached a point, which should have served as a wake up call to us.  A giant piece of the ceiling had caved in, nearly blocking off the tunnel.  Although we were all a little freaked out by it, we stupidly laughed and continued deeper.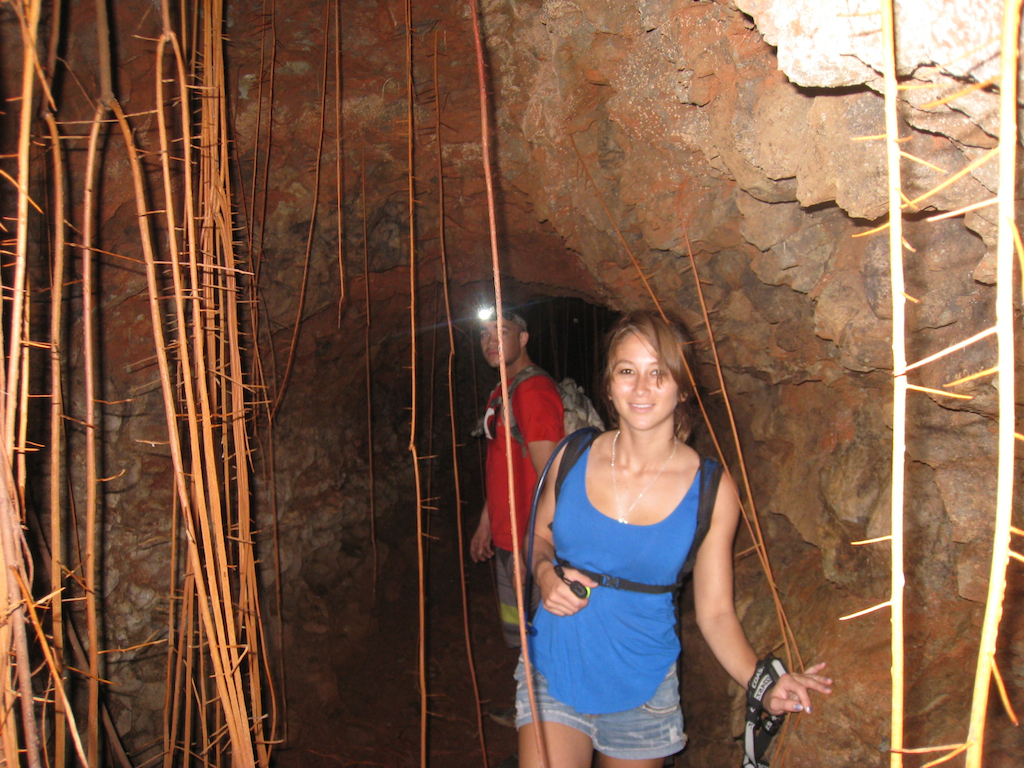 The roots became more abundant in the cavern. In some spots it even became difficult to make progress.  We were very careful not to wiggle them too much and avoid pulling on them, for fear that they were bring down the cave around us.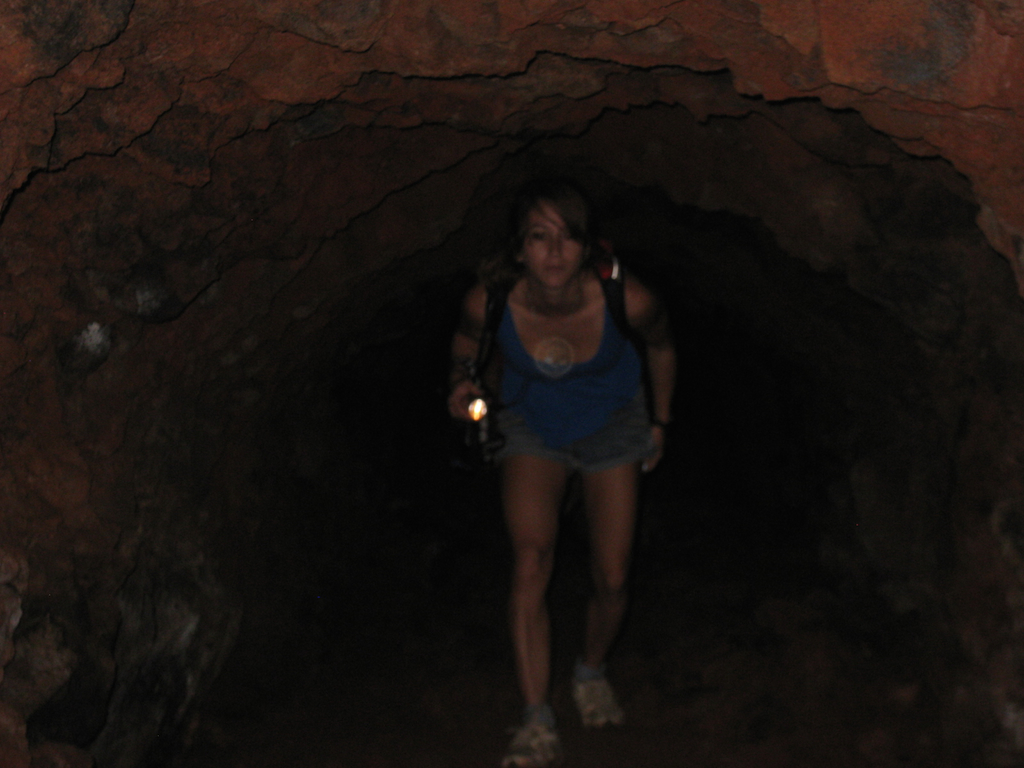 At a certain point the tunnel just stopped. It appeared as though the tunnel had completely filled with mud.  This was probably a good thing, as it forced us to turn around.  Some of our flashlights were growing dim.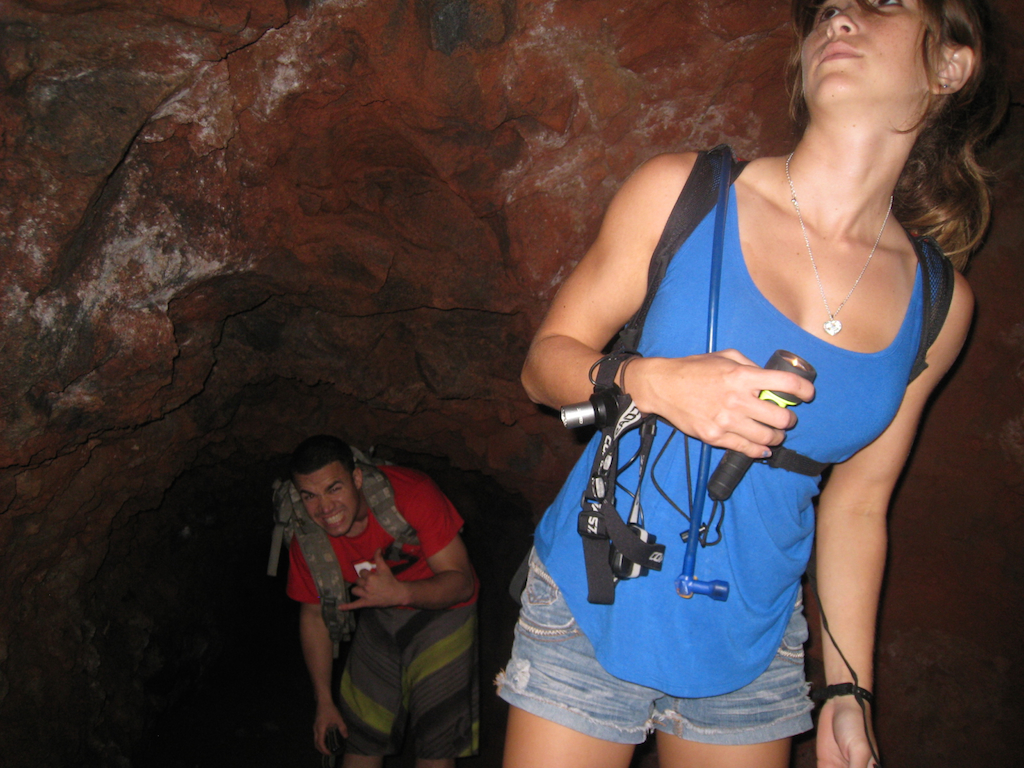 With our weak flashiest, we made the most of our progress by the light of my camera's flash.  Our friend, who was in the special forces, delta force or special ops (I don't remember, he was all kinds of special), used a technique he had learned and was able to estimate that we had gone over a mile deep into this tunnel by counting his footsteps.  Pretty wild!  As the tunnel was short, we had to bend down a lot, making progress slow.  In the end, we had been underground for 2 hours.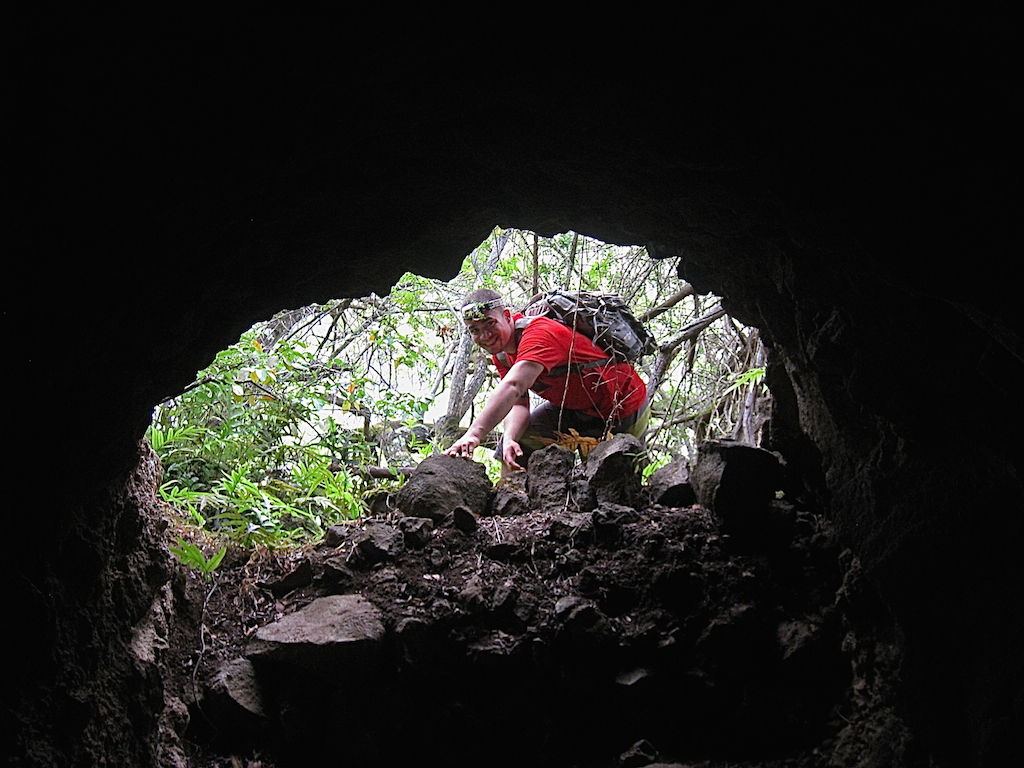 As our batteries were expiring, so was our desire to still be underground.  We took the first exit we came across out of the tunnel. Unfortunately, the trail was nowhere in sight. But with the help of my GPS and a little bushwhacking we found are way back just fine.
After doing a little "digging", I found out that the tunnel was over 3 miles in length (guess we took the short route) and had likely been originally in the late 1800's or early 1900's.  All those other side entrances/exits that we saw as we were hiking through the tunnel were likely blasted in order to remove excess stone and dirt, while the tunnels were still being dug out.  The Waimalu "ditch" used to serve as an irrigation tunnel to water Aiea's sugar cane plantations.  Sugar used to be one of Hawaii's biggest cash crops.
Even though we had a blast exploring this amazing Underworld, hindsight seems like we were also really lucky to not get hurt or worst.  Those tunnels are extremely old and potentially brittle (as we saw with the collapsed ceiling).  Although it is super cool down there, nobody can guaranty your safety.  Once underground, there was no cellphone reception.  Please be careful, if you get hurt, the state will likely shut this beautiful and unique area down for good (like they've already done for so many other amazing hikes around the island).  Be safe and happy trails!