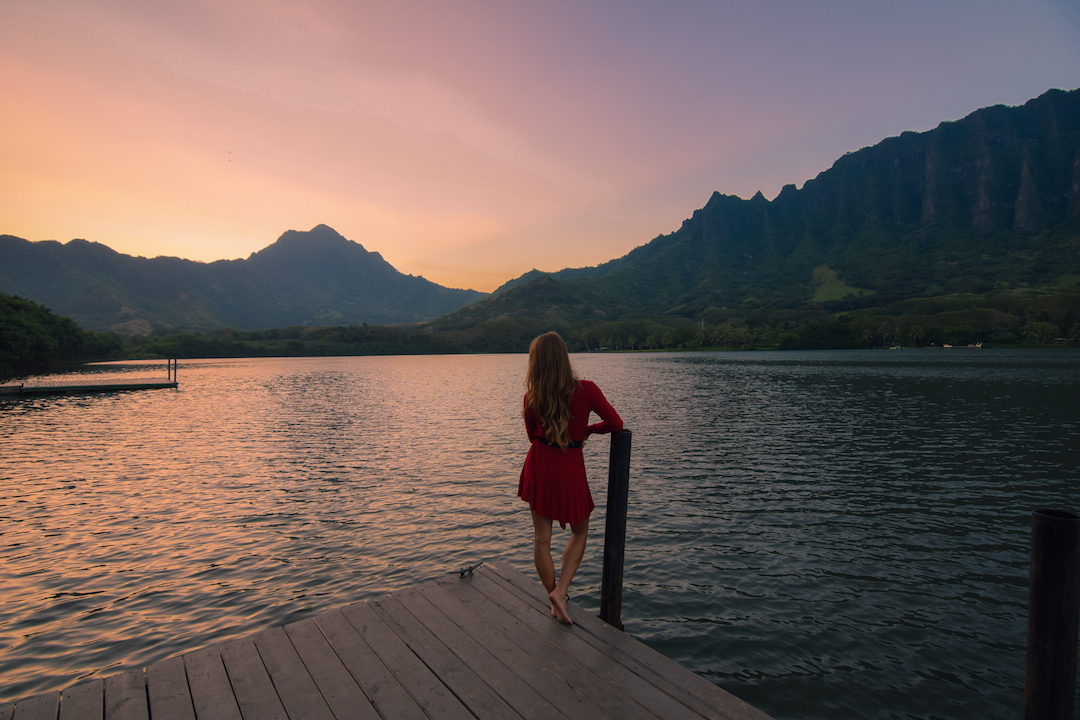 After waking up from some well needed naps, we decided to spend the rest of our lazy afternoon with each other exploring a side of the Island we do not get to see often enough.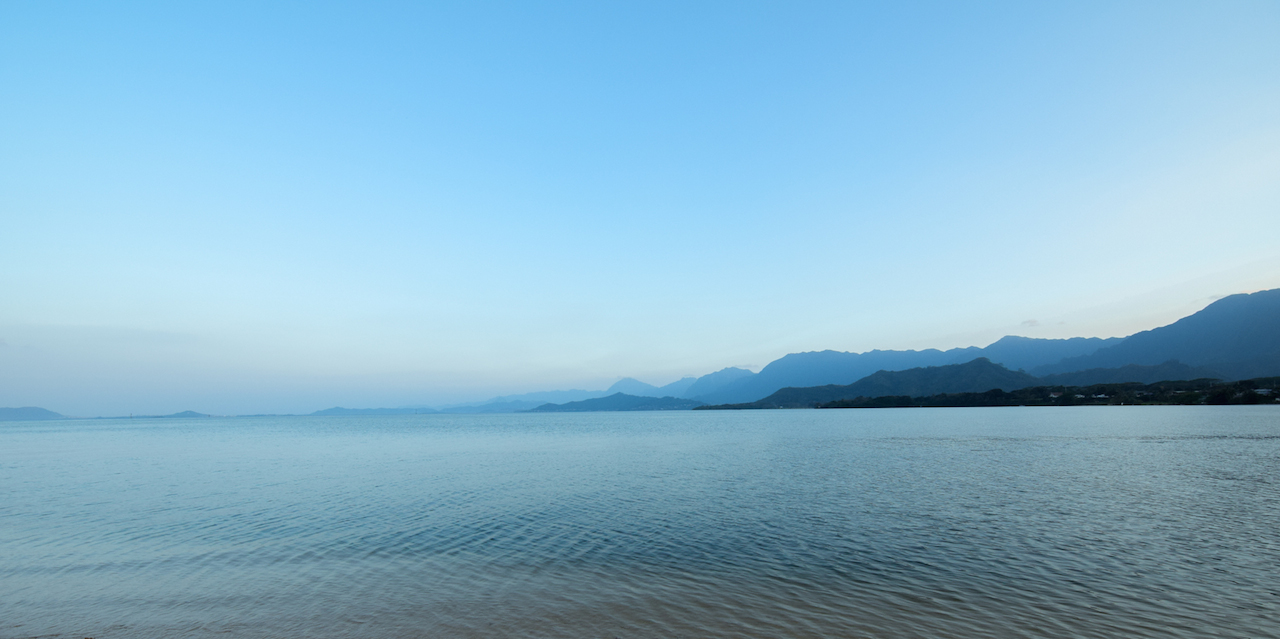 The  view of the Ko'olau mountains was unburdened by a single cloud.  Yet a tranquil haze bathed the overall landscape in a drowsy blur.  As the sunset was fast approaching, I wanted to find an interesting place to soak in the evening.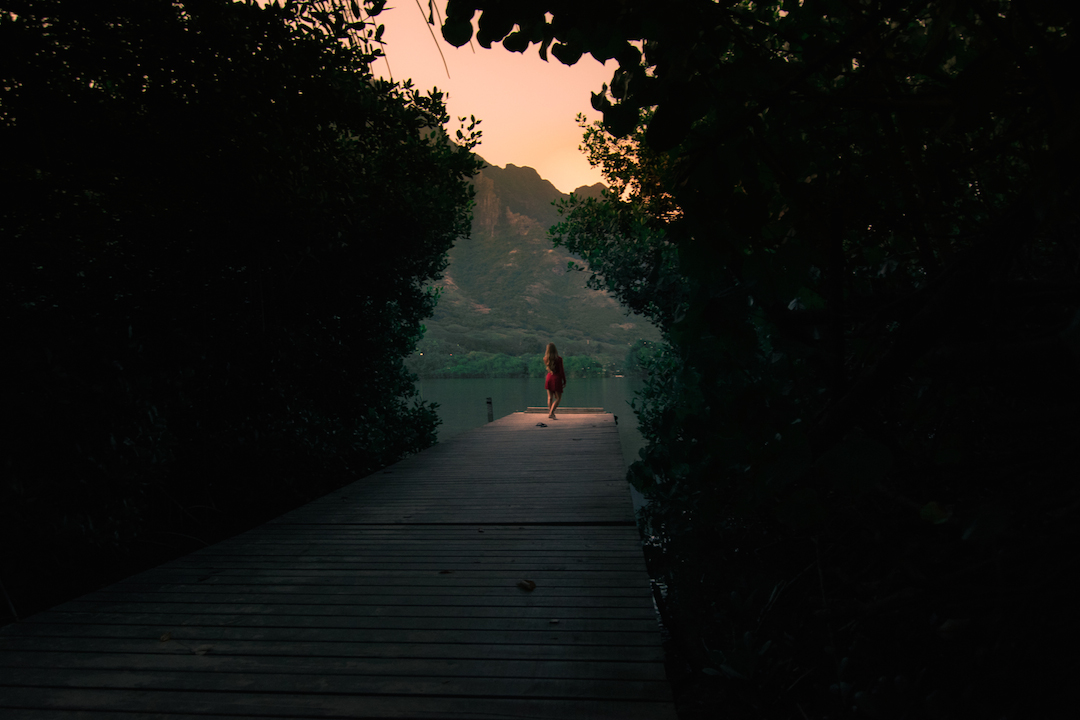 A short walk down an unpopulated stretch of beach led us along a dense mangrove forest.  While pushing through the foliage, to attain any sort of glimpse of the sunset, we stumbled across a magical place.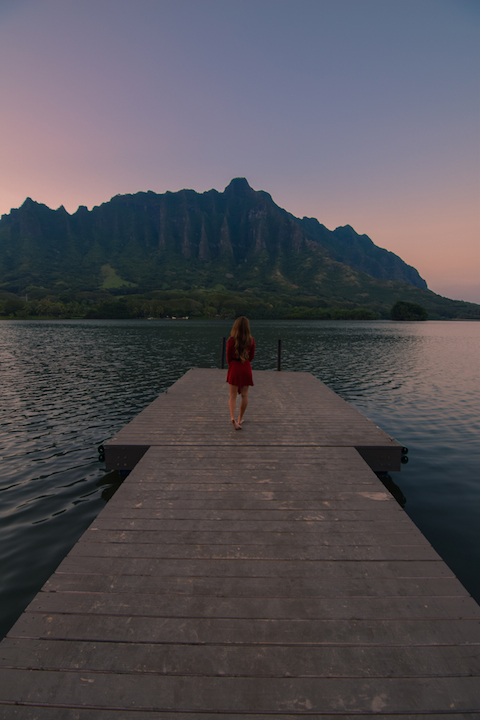 A series of floating docks hosted our astonishing view of the painted sky.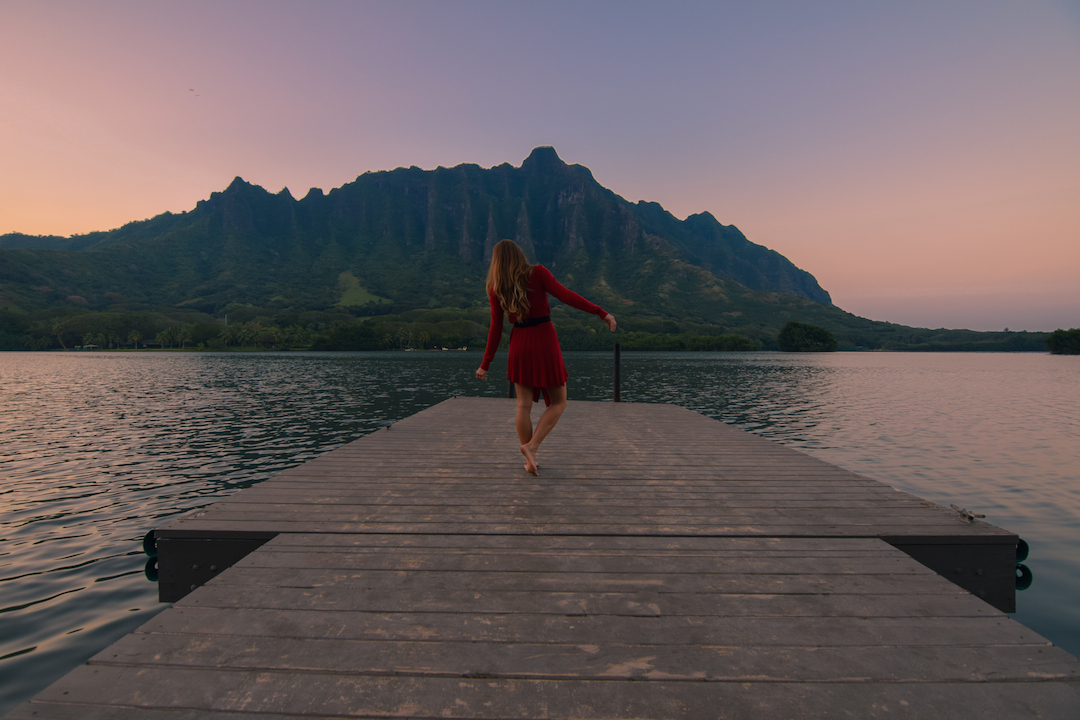 It felt as if we had walked into a postcard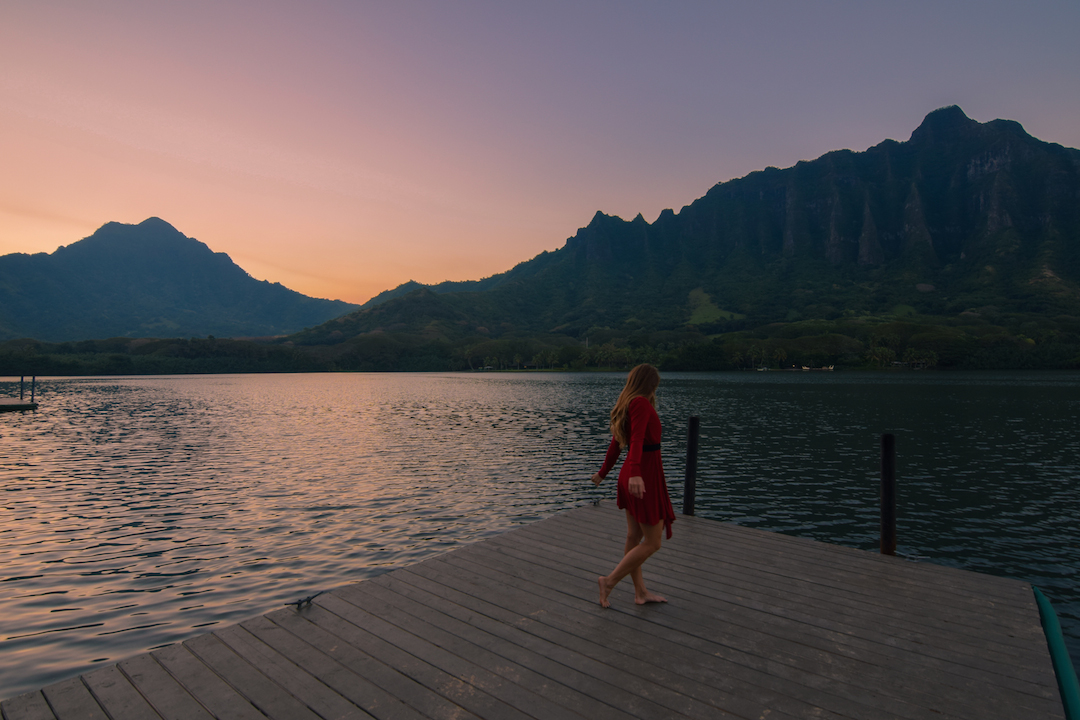 I am still learning how to take photos into the sunset. I find it quite difficult to properly expose the sky without underexposing the foreground (like I did in the above shot).  I would appreciate any tips. Also, I took all of the photos in the post as JPEGs.  I had taken additional photos in RAW format, but the colors seemed all blown out making the image look stale.  I know everyone says to shoot RAW, but I found these JPEGs easier to edit than the RAW counterparts (BLASPHEMY!!! I know…).  Any advice would be welcomed.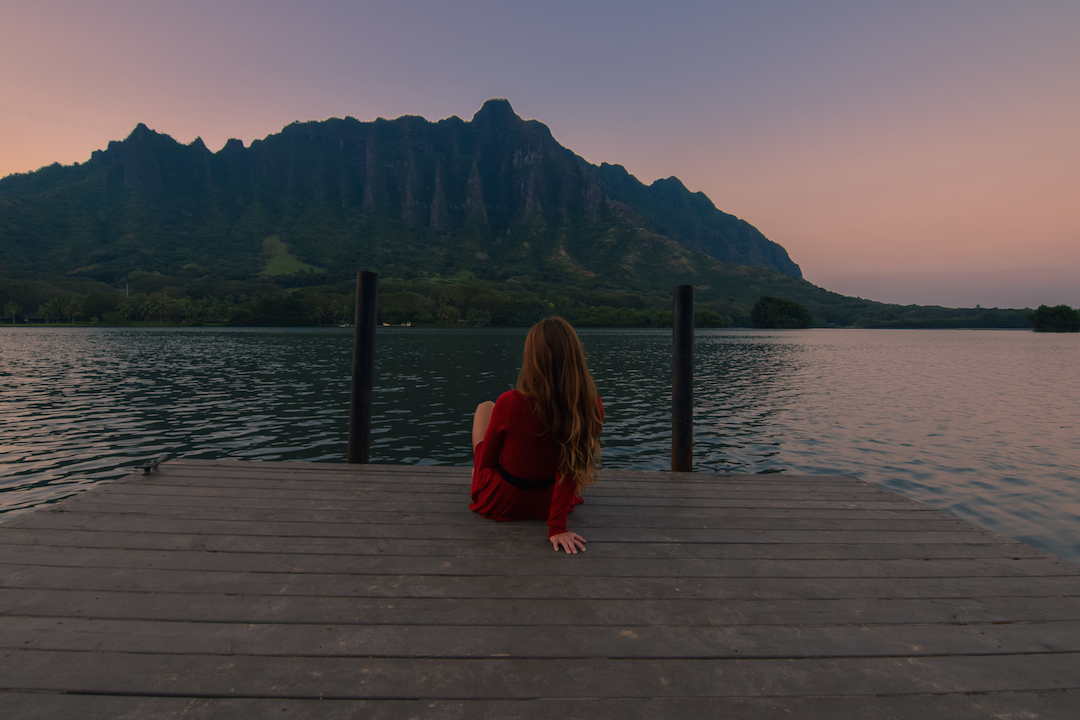 When spent a few moments just contemplating this amazing place we get to live.  The sky went through some rather dramatic color changes right before our eyes.  What a gorgeous end to a peaceful day.  I believe that the Moli'i docks provided the most beautiful sunset I had ever seen on the Windward side of Oahu.
This pond is the largest fishpond on Oahu (125 acres) and is known as Moli'i.  It is also one of only four original Hawaiian fishponds on our Island.  The waters host schools of Threadfin, Mullet and Tilapia (along with a variety of crabs and other inverts).  I've heard of people fishing here, but I believe it is by permit only. As much as I would like to recommend this place, I believe it is on private property.  Perhaps it is owned by the Kualoa Ranch.